Free Comic Book Day 2020 (POSTPONED)
UPDATE: FCBD 2020 has been postponed! We will let folks know the new date this year as soon as we can!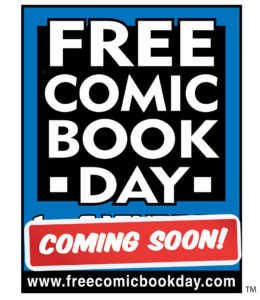 Anime and Things is happy to be taking part in our THIRD Free Comic Book Day, Saturday May 2nd, 2020!
Free Comic Book Day (FCBD) is a single day when participating comic book specialty shops across North America and around the world give away comic books absolutely free to anyone who comes into their shops.
This event celebrates the independent comic book specialty shops, thousands of which exist in North America alone. Each one is unique in its community, with a style and personality all its own, and each one carries a full line of comics, graphic novels, toys and related products.