Last week I posed the question on our Facebook page: what's your all time favorite manga? I got some great responses! It isn't too late. Leave a comment here or on our Facebook page with your favorite manga and I'll keep passing along your suggestions!
Looking for a comedy?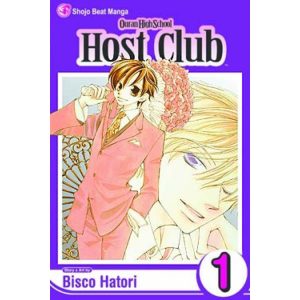 Ouran High School Host Club: In this screwball romantic comedy, Haruhi, a poor girl at a rich kids' school, is forced to repay an $80,000 debt by working for the school's swankiest, all-male club—as a boy! There, she discovers just how wealthy the six members are and how different the rich are from everybody else…
Spy X Family: Master spy Twilight is unparalleled when it comes to going undercover on dangerous missions for the betterment of the world. But when he receives the ultimate assignment—to get married and have a kid—he may finally be in over his head! Twilight has met his match with "wife" Yor, an assassin, and "daughter" Anya, a telepath.
Maybe a little adventure?
Frieren: Beyond Journey's End: Elf mage Frieren and her courageous fellow adventurers have defeated the Demon King and brought peace to the land. But Frieren will long outlive the rest of her former party. How will she come to understand what life means to the people around her? Decades after their victory, the funeral of one her friends confronts Frieren with her own near immortality. Frieren sets out to fulfill the last wishes of her comrades and finds herself beginning a new adventure…
Fullmetal Alchemist: In an alchemical ritual gone wrong, Edward Elric lost his arm and his leg, and his brother Alphonse became nothing but a soul in a suit of armor. Equipped with mechanical "auto-mail" limbs, Edward becomes a state alchemist, seeking the one thing that can restore his and his brother's bodies…the legendary Philosopher's Stone.
Stay tuned for more Facebook Followers' Favorites in an upcoming edition of Manga Monday!