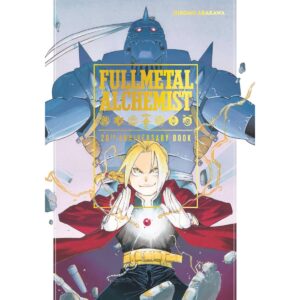 Calling all classic anime fans, we have a great gift suggestion for your Fullmetal Alchemist fans just released on October 31st!
Fullmetal Alchemist 20th Anniversary Book
Celebrate 20 years of Fullmetal Alchemist with this stunning tribute to the genre-defining classic manga about two brothers' quest to reclaim their bodies torn apart by alchemy. This collection contains all of author Hiromu Arakawa's companion manga drawn to commemorate the series' adaptation to other media, as well as extensive reflections from Arakawa and the talented individuals who brought Fullmetal Alchemist vividly to life in anime, film, video games, novels, and more.
Shopping for the Holidays?? The best gifts are going to disappear fast and we may not be able to reorder them in time if you wait too long!