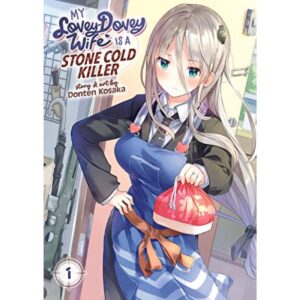 My Lovey Dovey Wife is a Stone Cold Killer: What would you do if you were a professional assassin and a newlywed? Would you tell your husband about your day job? Or just hope he doesn't ask too many questions and lead a double life of domestic bliss and murder? For Setsuna, she opts to keep her career path a secret in this fun comedy!
Four volumes of this fun romp are available now, with volume 5 expected October 24, 2023.
To start your collection or pre-order the next volume, stop in the store or Contact Us!