Last week we highlighted some all ages manga for starting out the little ones. This week we are going to highlight some manga for slightly older kids. But please, preview any of these manga first to make sure they are appropriate for your household and child. They generally skew younger and appropriate for a wider audience, but your family's mileage may vary.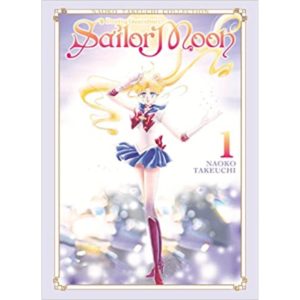 Sailor Moon: Read as Usagi grows from a bit of a crybaby to a strong hero as she begins her journey as Sailor Moon.
One Piece: Monkey D. Luffy and his Straw Hat Crew explore the world as pirates.
Fairy Tail: Lucy, a cute girl wizard, joins forces with Natsu, his cat Happy and the rest of the gang to go on missions using their magical powers for hire.
My Hero Academia: Izuku Midoriya wants more than anything to become a hero, but he was born without a "quirk". What is a budding hero without powers to do? A chance encounter with All Might just may be the break he needs.