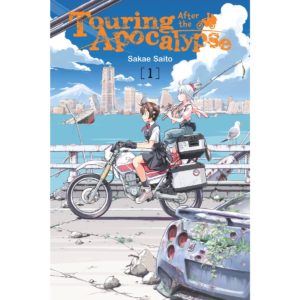 Would you love to go to Japan? Check out this post-apocalyptic travel guide manga!
Touring After The Apocalypse: Two girls bike through the ruins of Japan after the apocalypse! See all the sights with them, as they battle the collapse of civilization. The most fun you'll have sightseeing after the end of the world!
The first 3 volumes of this manga have been released. Volume 4 is expected out on December 12, 2023.
To start your collection or pre-order the next volume, stop in the store or Contact Us!