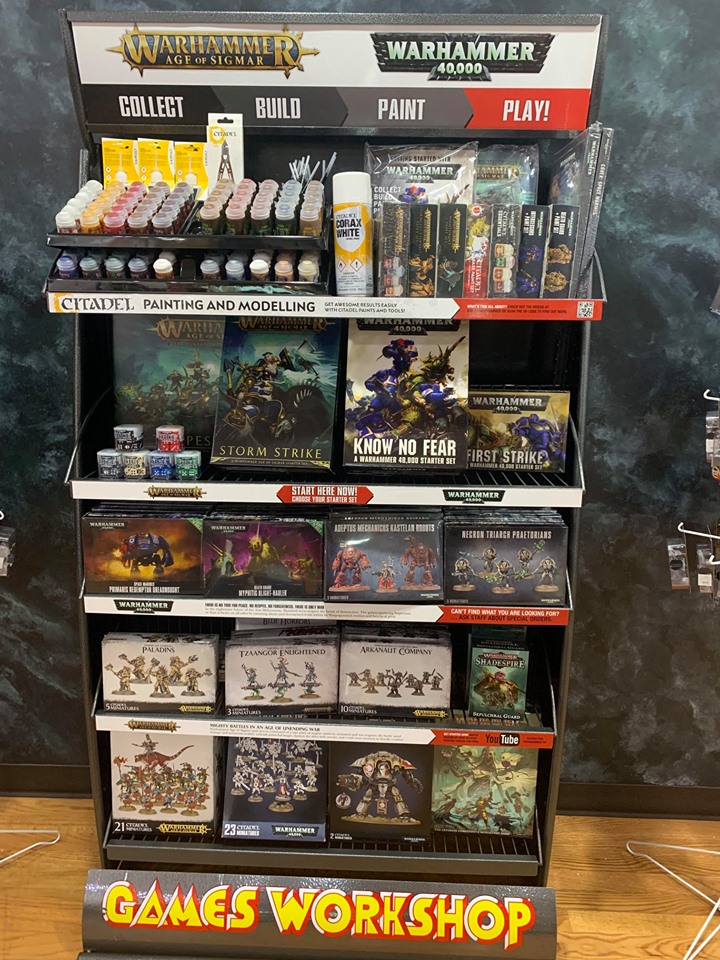 Anime and Things is proud to announce that we now carry Games Workshop products including games and hobby supplies! Come get your Citadel paints, brushes, and other tools plus Warhammer 40K and Age of Sigmar models and games!
Stop by to see our selection and be sure to ask about our upcoming in-store miniature painting and other demonstrations!
Don't find what you are looking for? Just ask us, we will order it for you!